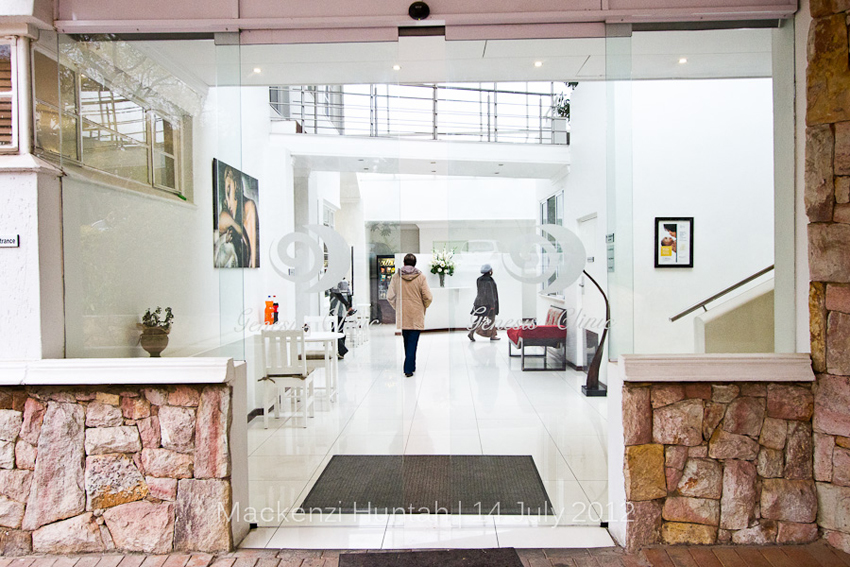 Welcoming my little niece Mackenzi to the world
I love working with babies, I guess that is a little obvious hehehe I love all the babies that come into my life, who's memories I get to capture, for their families and one day for them. Now you can only imagine when one of these gorgeous little munchkins is my family hehehe ♥
I'm very blessed with 4 little nieces and 4 little nephews (with a new nephew on the way 
 ) I feel very honoured to capture my own families memories. I first spoke to my sister Angie when she was about 5 months pregnant about doing birthing photos. I knew she wanted to go to Genesis (an amazing birthing clinic) and I had captured a birth there before. When She came back to me elated at the offer I knew this was going to be one of the most amazing experiences I will ever have. To watch a baby enter this world is truly an experience you can never forget. Now getting to watch your very own niece being born, your sister and brother in law experience this awesome moment. That is something that gives me shivers as I sit here writing this.
And so I was on call…
On the evening of the 13th of July 2012 a Friday, I got a whatsapp message from my sister to tell me her midwife (from The Nest Mother and Baby Clinic) had checked her out and she would be having Kenzi the next day. She had been in slow labour that whole week already, but now… it was time.
I was frantic as I had promised a fellow photographer that I would be assisting her at a wedding that day. She normally used another friend but that friend wasn't available that day. After a bunch of phone calls and her finding out her regular second shooter was now available she was very excited to give me the green light to be with my family and capture this amazing time for them.
I had play by play happenings coming through on my phone the whole morning, between my mother and my other sister I knew exactly what was happening. I was finally told that I should start making my way through to Genesis as they were all leaving to go through. I got stuck in what seemed like the worst traffic I had ever seen! Due to roadworks. I eventually climbed off the highway and made it through back roads to get there in enough time to capture some of the sitting around and waiting.
My Brother-in-law waiting patiently
My sister's Mom and grandmother, Angels watching over ♥
Waiting outside while Angie and Kenzi get checked out
All this waiting is driving us mad 
The beautiful garden just outside the room
Angie got some contractions during lunch
And then everyone back to the lighthearted joking. You can see Nicole really enjoyed that joke hehehehe
Can not believe its been nine months since their beautiful wedding
Daddy keeping the rest of the family up to date
Getting a little bit nervous there Renier?
Walking the hallway to help with the contractions and labour pains
Renier was something else, so attentive and supportive, even through his own nerves he stood so strong for my sister. So proud of him ♥
Some more joking 
More and more contractions, the mood started getting a bit more serious, we knew it was almost time
Grandad Waiting 
From here it went so quick
It was difficult to see my sister in so much pain, but we knew at the end it would all be worth it
They started preparing the bath
I'm really so proud of my sister and I admire any woman who goes through this, it is an amazing thing you have done
For me this is a magical moment, the comfort Renier is giving to Angie, there is so much love right here in this one picture
At this point Angie asked us all to leave the room, I can only imagine how she was feeling with all us standing around. I told Renier that I'm ready if Angie wants me, if she doesn't I'm happy to wait outside. Secretly I was hoping and wishing and praying she would call me back into the room.
And she did… 
This was quite hectic and felt like time had stopped. Her contractions much closer and her screaming filled the room. But it was almost as though I couldn't hear it, almost like I had soft music playing in my head. I felt like I was there, but also like I wasn't. It was a completely unreal feeling.
This is more of what the room looked like, calm, tranquil almost romantic
My wonderful brave sister
I can still remember Angie screaming "I can't do it! I can't do it!" My heart ached for her. After what seemed like forever the midwives started to push on Angie's tummy to help. Mackenzi was so close, just one last push.
And just like that Mackenzi made her appearance at 3:50pm
Giving her Aunty Tanya an amazing picture as she let out her first big scream
A moment none of us will ever forget ♥
Renier taking it all in
The love, the pride, the exhaustion 😉
Beautiful Mackenzi making sure she shows us how well her lungs are working 
An already smitten Daddy
Posing for Aunty Tanya again ♥
Weighing in at exactly 3.0kg
Kenzi getting to cuddle nicely with Mommy
So totally in love ♥
Congratulations from the Grandparents
And that is the story of how we welcomed Mackenzi into the world ♥
Comments
comments