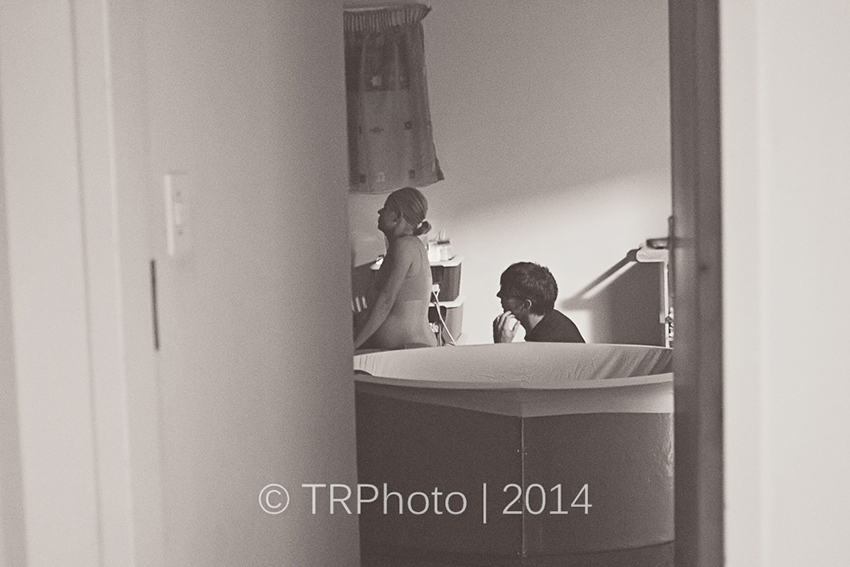 Baby Aucamp – Birth photoshoot
I met Anina at a Doula week event early last year. I spoke to her about my birth photography and shared a promo disc with her to show her clients. Later last year I was looking for someone to offer a birth shoot too, and Anina contacted me to tell me she was expecting and she would love if I could document her birth with her new little baby.
I was very excited to share this experience with her, and so we waited for baby Aucamp to arrive. Anina wanted a home birth, which I've never done before so that was quite exciting for me. Anina told me that they weren't going to find out if the baby was a girl or a boy, and that if it was a girl, she would be named after Johan's Mom, and if it was a boy, he would be named after Anina's Dad. Anina wanted the new baby to then have a special photo with his/her namesake.
Anina is a HypnoBirthing teacher and a Doula, She used HypnoBirthing techniques through the birth, it is honestly something I think all expectant mommies should try. If you'd like to hear more, you can email Anina on anina@beautifullyborn.co.za
I went onto call when Anina was 37 weeks, but baby Aucamp was determined to stay until 1 day after due date.
I had gone to bed on the evening of the 2nd of April 2014 around 21:30, at 23:13 I received a call from Anina to say it was time, Labour had started at 4pm, but had become active around 8pm. At about midnight I was in my car and on may way. With slightly over 1 hour of sleep, I had so much excitement and adrenalin that I didn't even feel tired.
I arrived at the Aucamp house at 00:40 on the 3rd of April. And so the magic began.
Through out the whole labour Johan was so attentive to Anina, it is such a beautiful thing to see a husband be this supportive of his wife ♥
Here Johan is using Moxa, a deep heat massage to help Anina. He burns the Moxa and then holds it close to the skin
The room was beautifully scented with oil fragrance
Sweet little baby Aucamp's crib


Elaine is Anina's Doula and very close friend

Anina waits for more warm water in the birthing tub
Heather is one of Anina's midwives, she is checking on baby's heart beat






In between the contractions she smiles



About an hour after I've arrived Anina is in the birthing tub and all is going well








This is more of what the room looks like


A beautiful and proud Mommy waiting to welcome her baby


Ouma Annatjie is grabbing a few Zzz on the bed














Johan thought this travel pillow was quite handy ;P





Sweet little Stefan, big brother, had had a bad dream so Daddy brought him into the room to sleep on Mommy and Daddy's bed















As time was going Anina was at 8cm dilated









Little Stefan woke up and wanted to help support Mommy and Daddy
I love the way Stefan looks at his Mommy
At this point we all left the room to give Anina and Johan some time alone
The sun started peeking out around this time

The bigger kiddies were awake now so Ouma made them some breakfast


At this point after being in active labour for 11 hours, Anina wasn't dilating past 8cm
Ouma Annajie praying for her little girl who is exhausted at this stage

Anina and Johan agree it is time to go to Femina Hospital to get assistance





On our way to Femina


Johan's Mom arrives for more support
Anina was strong and determined, such a powerful thing to see




At this stage Anina has been in active Labour for just over 12 hours





Heather prepares Anina and Johan for the possibility of having a c-section



Anina is prepared for surgery

But just before she is about to go to theatre, baby Aucamp arrives after 15 hours of active Labour
I was asked not to be in the room when the doctor was there, but I managed to grab this photo from a reflection in a mirror
Everyone is beside themselves with relief and joy

Baby gets checked out and is healthy
Johan, Proud Daddy gets congratulations from the family




We are all invited in to meet Anina and Johan's newborn son




Anina is exhausted, but it is all worth it in the end














What a big boy he is, Anina is in tears when she is told how big her new baby is




Oupa Dries has arrived, baby is being named after him
Oupa Dries and baby Andries Aucamp












Proud grandmas




Thank you Anina and Johan for inviting me to be a part of this amazing journey. It was an honour to share this with you ♥
Comments
comments